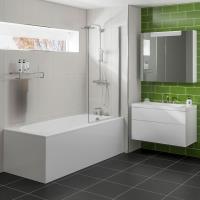 Baths
Shop through our comprehensive collection of new baths, with sizes and designs to suit any bathroom space.
You'll find quality baths ranging from luxury freestanding baths, shower baths, single or double ended baths, whirlpool baths and walk in baths.
With various sizes available, your next bath purchase is right here.